THE HEART'S JOURNEY
In recent years, there has been a realization that the human heart is more than a mere pump for propelling blood and oxygen through the body. In this session, participants experientially journey into the physical, mental, emotional, and spiritual aspects of the heart by exploring a Model of Cari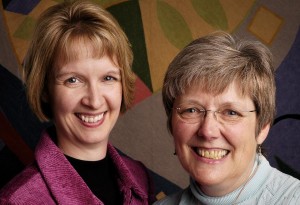 ng for Heart Health.
This presentation is co-created by Barb Schommer, RN and Healing Touch Instructor, and Tami Briggs, Therapeutic Harpist. They lead participants through a life-enhancing and heart-fulfilling experience using profound stories, live harp selections and guided meditations.
In this workshop, participants learn about a Model of Caring for Heart Health by exploring heart wholeness through four dimensions of well-being: physical, mental, emotional and spiritual. We will:
•  Discuss how to support the physical aspects of the heart.
•  Describe the connection between the mind and the heart.
•  Participate in emotional heart health exercises.
•  Explore spiritual aspects of the heart.
About Barb Schommer…
Barb Schommer comes into healing and energy work with 37 years experience as a public health nurse. During her public health career, she had opportunities to work with young mothers and children, elderly and disabled people, and community organizing efforts to promote health and wellness. She approaches nursing and her Healing Touch private practice from a holistic perspective, assisting people in their self-healing process.
Barb began teaching Healing Touch in 2001 as a Certified Healing Touch Instructor. She has a passion for empowering people to discover the joys of energy work in their lives. She is gently supportive of students as they unfold into their journey of wholeness.
Barb is a member of Healing Touch International, American Holistic Nurses Association and Minnesota Public Health Association. Life-long learning is vitally important to her in her own journey into wholeness. Her website is www.BarbSchommer.com.
What participants have said about The Heart's Journey program…
• "The BEST!"
• "This session/experience with Barb and Tami was transformative for me and just what I needed. Thank you."
• "This session was moving."
• "Wonderful! I loved this workshop so much. It opened my heart wide open."
• "Spectacular!"

Program Structure
Presentation is experiential and includes:

Lecture, interactive discussion, sharing meditative readings, questions and answers.
Meditative, live harp music as a self-care tool for stress reduction, relaxation and renewal.

Target Audience

Health care providers (eg., nurses, doctors, chaplains and pastoral care, social workers, etc.)
Hospice care providers
Hospital/hospice patients and families/caregivers
Volunteers
Bereavement and grief/loss counselors
Church groups (eg., BeFrienders, Stephens Ministry, etc.)
Women's groups
Support groups
Cancer survivor groups

Suggested Scheduling

National, state or local health care conferences
Stress reduction/relaxation sessions
Days of wellness or holistic health that include workshops on self-care
Spas and retreat centers
Events for patients and/or caregivers
Staff education courses (CEUs)
Women's retreats
Church retreats

Length
One hour to half-day.
For more information about our presentations, or to schedule a presentation, please contact us.