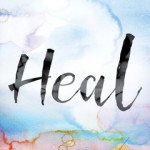 I am excited to share my newest endeavor with you – www.YourHealingHappens.com.
As a newly certified Inner Alignment coach with a specialty in trauma and grief, I provide a unique coaching experience to help facilitate your healing journey. Working with all six layers of the body (physical, emotional, mental, energetic, awareness and bliss bodies), clients transform from being stressed and overwhelmed to feeling empowered, balanced and focused. Further, this healing program is designed to facilitate clients expanding and expressing their true essence, awakening to their life purpose and manifesting their heart's desires. What you "work" on (your life purpose or work, abundance, relationships, health, etc.) is determined by you! It is an eight-week power-packed healing process. Client objectives are customized for each individual and are not limited to, but may include:
"Break up" stuck patterns of trauma, grief and pain.
Open up possibilities for healing.
Help bring you into balance and inner alignment.
Release emotional pain from yester-year.
Expand your consciousness and increase your ability to hold more light.
Attract a better future.
You experience the 1-2 hour weekly sessions from the comfort of your home or office – on the phone or via Zoom (videoconferencing). Text and email support is available throughout the eight weeks of the program. The program includes videos, audios, workbooks and PowerPoints, and begins as soon as payment is received.
Previous clients have said…
I am manifesting my life dreams!
I'm calmer and not as stressed.
I trust my inner knowing.
I am more compassionate with myself and others.
I am more grounded, balanced and focused … and I'm clearer about my priorities.
I feel more in control of my life and I'm taking better care of myself.
If this program resonates with you, I would be honored to facilitate the Inner Alignment process as part of your healing journey. For a limited time, I am accepting scholarships to the Inner Alignment program. Contact me for the application form or for additional information. Click here for my new website and my profile. I look forward to working together!

Permalink Leave or read comments

Category: Balance, Compassion, Consciousness, Grief, Healing, Healing journey, Inner Alignment coach, News, Pain, Stress, Trauma
Tags: Balance, Compassion, Consciousness, Grief, healing, Healing Journey, Inner Alignment coach, Pain, Stress, Trauma